Doc:AdvancedExamples
From CAELinuxWiki
Description
To help you learn some more advanced FE modelling techniques with Salomé/Aster, we are publishing a set of examples showing the following capabilties:
Assembly: modelling of assemblies of several CAD parts (geometry compounds and joning meshes).
Contact: interference fit analysis (contact modelling & axisymmetric FE analysis).
Modal: modal analysis of a F1 front wing (modal analysis & laminated composite shells)
Ensight: how to use Ensight output database for post processing
Plasticity: plastic deformations of a steel structure (plastic material behaviour & non-linear statics solver)
Thermomeca: transient thermomechanical analysis of a steel structure (transient thermal analysis and coupled thermo-mechanical stress analysis).
These examples have been developed for CAELinux Beta 2 i.e Salome v3.x and Code-Aster 8.x !! They can still be useful to understand how to proceed in more recent releases but running the Code-Aster commands file may require significant editing as the syntax may have changed.

Files

Screenshots

Assembly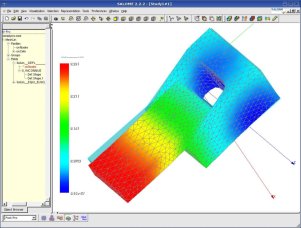 Contact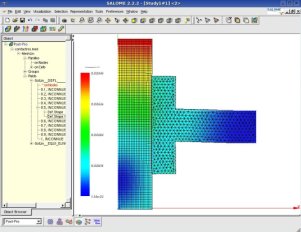 Modal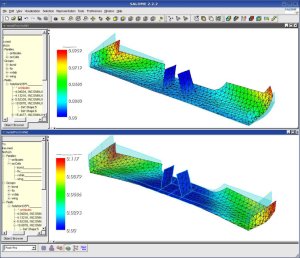 Plasticity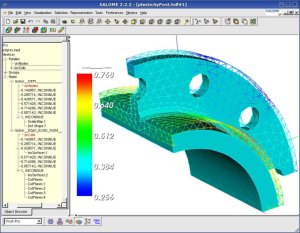 Thermomechanics